Experience an informative wine hike through our vineyards and enjoy the fantastic view over the Moselle and to the Reichsburg Cochem while sipping a delicious glass of wine. In a relaxed atmosphere, you will learn what the special features of Moselle viticulture are, what a typical winemaker's year is like and you can taste the different wines yourself.
We offer a guided wine walk with wine tasting through our beautiful vineyards every Friday and Saturday. Due to the limited number of participants, we ask for pre-registration. Please plan a duration of about 2-3 hours for your stay with us. Meeting place is in the interior of the winery Kloster Ebernach.
From April, wine walks are held regularly on Friday and Saturday.
We ask for your pre-registration!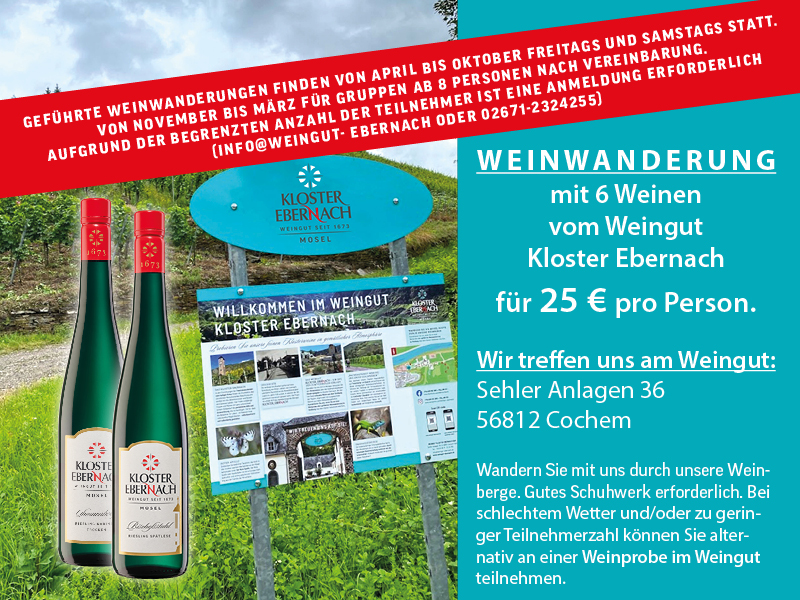 We meet at the winery Kloster Ebernach. After the welcome with a glass of our fine Mosel Riesling, our common path leads us over the monastery grounds, past the petting zoo and the nursery, to the ascent to our vineyards, at the Cochemer Sonnenberg.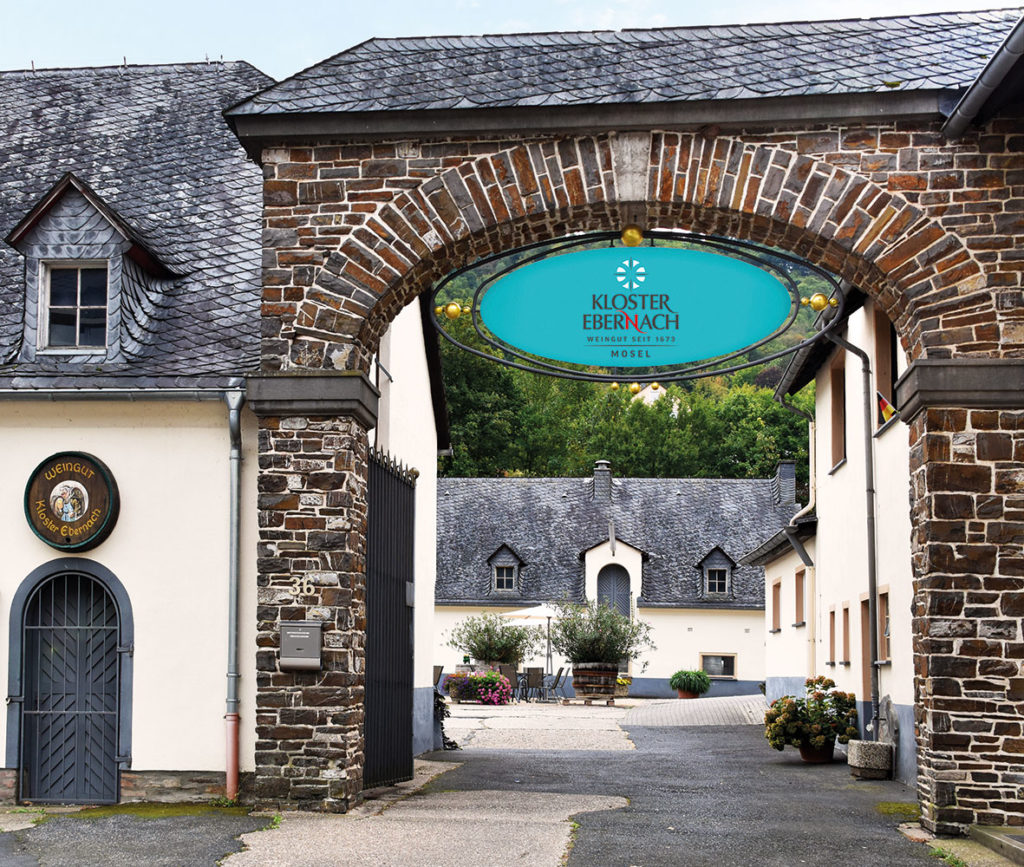 Right next to our beautiful winery is the petting zoo of the Ebernach Monastery.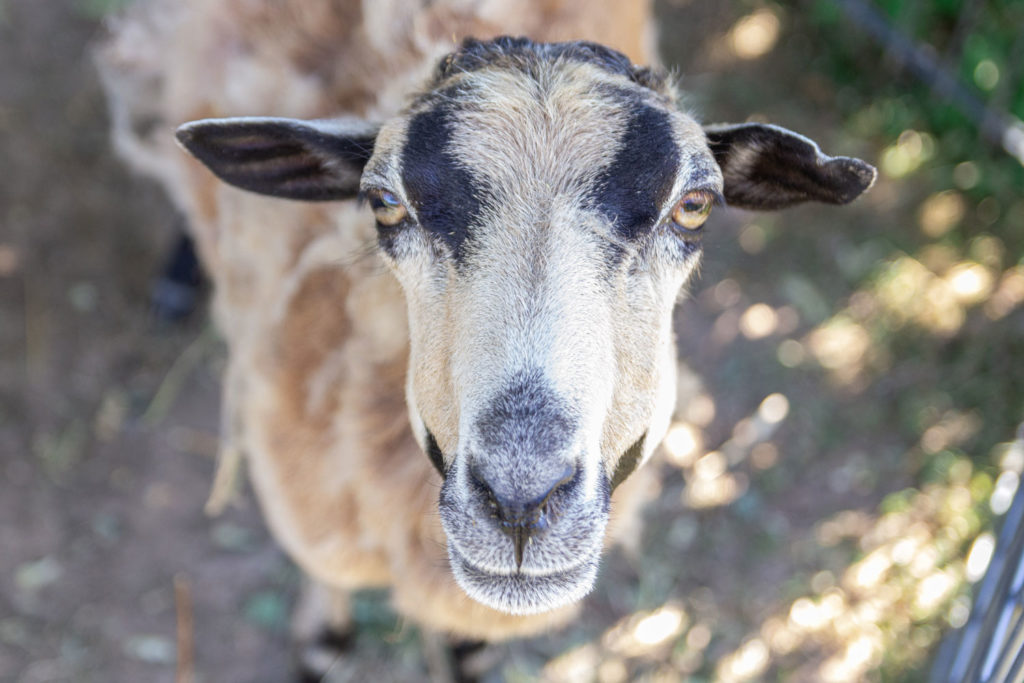 Opposite the petting zoo is the vineyard Cochemer Klostergarten. Here grows besides Riesling also our Pinot Blanc. Learn more about the location and about the history of the monastery and the winery Kloster Ebernach.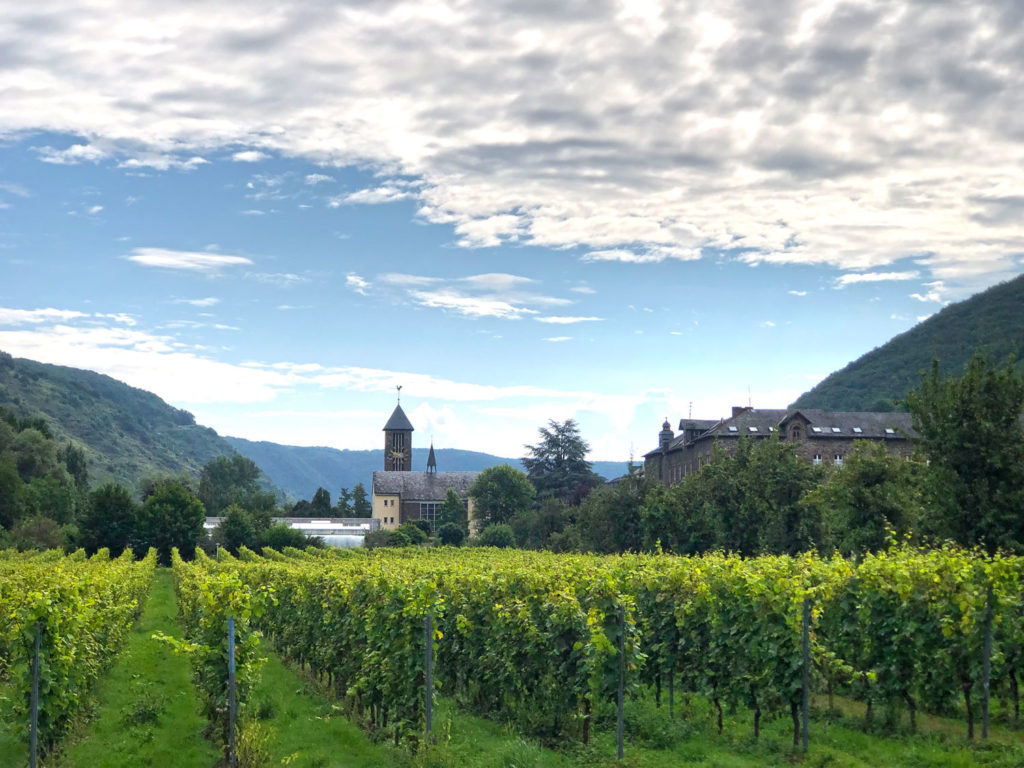 Ascent to the steep slopes of the Cochemer Sonnenberg
At the foot of our monopoly site, we ascend to the beautiful vineyard sites of the terraced Moselle. On our way we stop at three rustic route huts and taste fine Moselle wines from the vineyards of the Kloster Ebernach winery.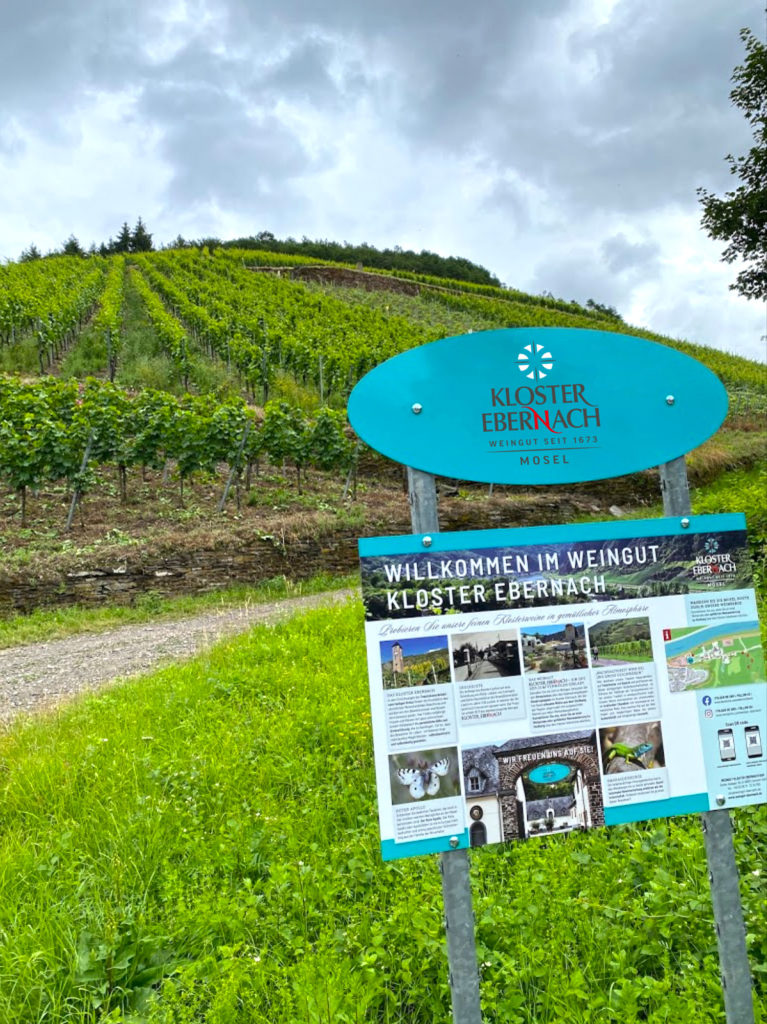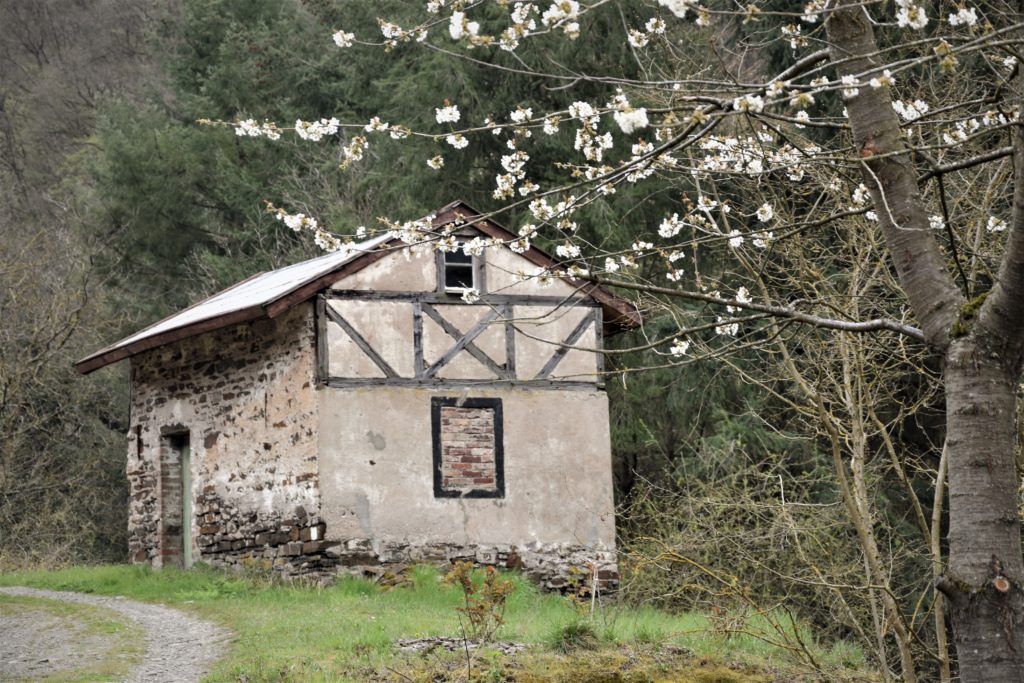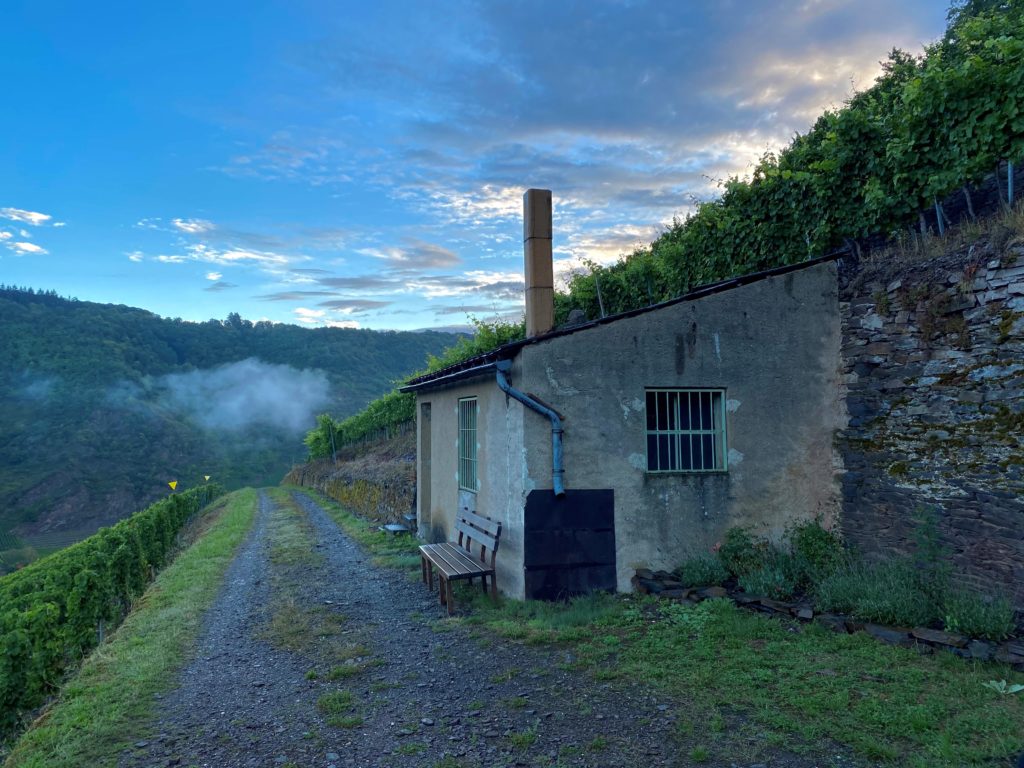 The destination is our monopoly location, the Cochem bishop's chair
Look forward to lots of useful information about viticulture and the production of fine Mosel Rieslings. Once we have made the climb up to our vineyard Cochemer Bischofsstuhl, you will be rewarded with a fantastic view over the Moselle and a glass of Bischofsstuhl Spätlese. Back at the monastery winery you can taste two more wines from our vineyards.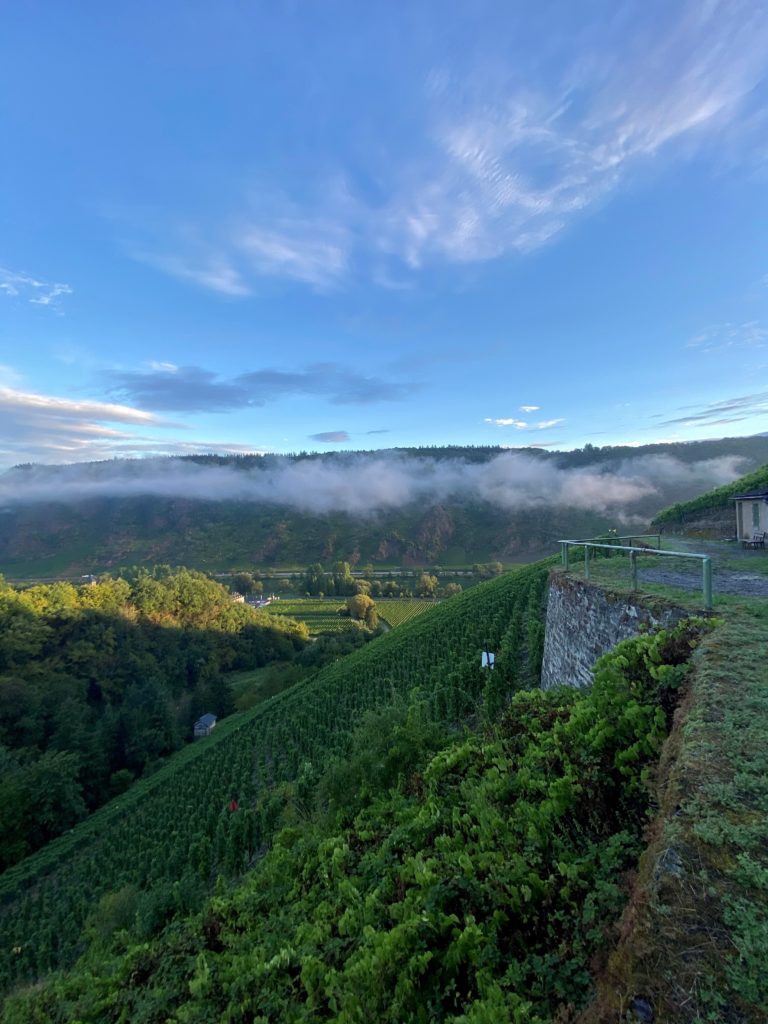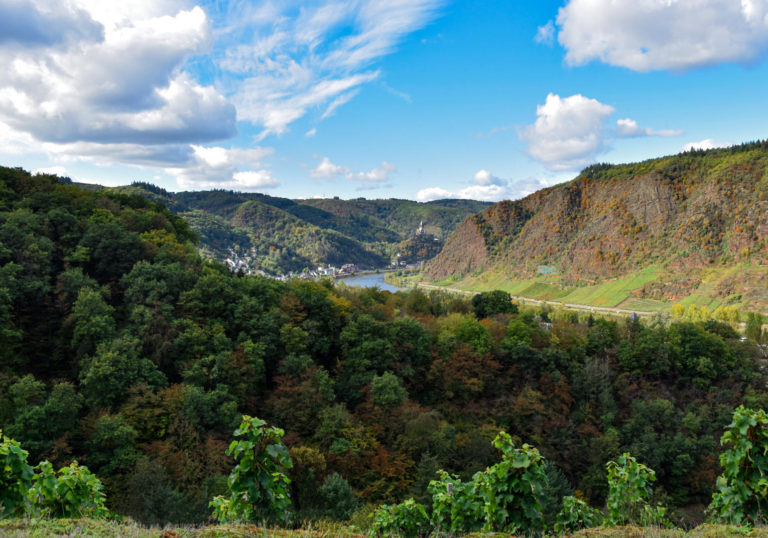 We are looking forward to your visit!